What Strength Teeth Whitening Gel?
Expertwhite Carbamide Peroxide Gel. Made USA
"Transform your teeth from yellow to expertwhite. Made in USA | Dentist Quality | Safe on Enamel | Ship UK, USA, Worldwide"
Expertwhite gels are  premium quality and made in USA under FDA approved manufacturing guidelines. 
These are the exact gels that we supply dentists. Only the finest quality ingredients are used ensuring a teeth whitening gel that is safe on enamel and delivers expert whitening results. Used By Dentists Since 2000. Safe on Enamel. Free Shipping UK & USA. Carbamide peroxide teeth whitening gel for trays. Our Unsurpassed ingredients and a near-neutral pH balanced carbamide peroxide ensures a safe tooth whitening gel formula that has been awarded devotion by both dentists & consumers.
Available Four Gel Strength: 16%CP , 22%CP, 35%CP and 44%CP
The lower concentration gels (16 and 22) are best for people with sensitive teeth and offer amazing whitening results with zero sensitivity and require longer wear time in trays and can be worn overnight. The higher strength gels (34 and 44)  require shorter wear time.  These are the strongest teeth whitening gels. For people who do not have sensitive teeth or gums.
Expertwhite 16%CP Sensitive Teeth Whitening Gel (60-minutes / overnight). 
 Formulated to whiten even the most sensitive teeth. 16% carbamide peroxide in pH Balanced glycerin gel. Zero sensitivity.
SHOP NOW
Expertwhite 22%CP Professional Teeth Whitening Gel (45-minutes / overnight). Not too mild. Not too strong - Just Right! The original dentist approved and dispensed strength gel. 22% carbamide peroxide in a thick viscous pH balanced glycerin gel. SHOP NOW 
Expertwhite 35%CP Rapid Results Teeth Whitening Gel (30-minutes). Stronger, quicker, faster. This higher concentration gel works fast to transform your teeth to a brilliant white.  35% carbamide peroxide in a thick viscous PH balanced glycerin gel. SHOP NOW
Expertwhite 44%CP Extreme Teeth Whitening Gel (15-minutes) Our strongest formula for extreme whitening in record Time. Strongest whitening gel for extreme whitening. 44% Carbamide Peroxide in a thick viscous PH balanced glycerin gel.  SHOP NOW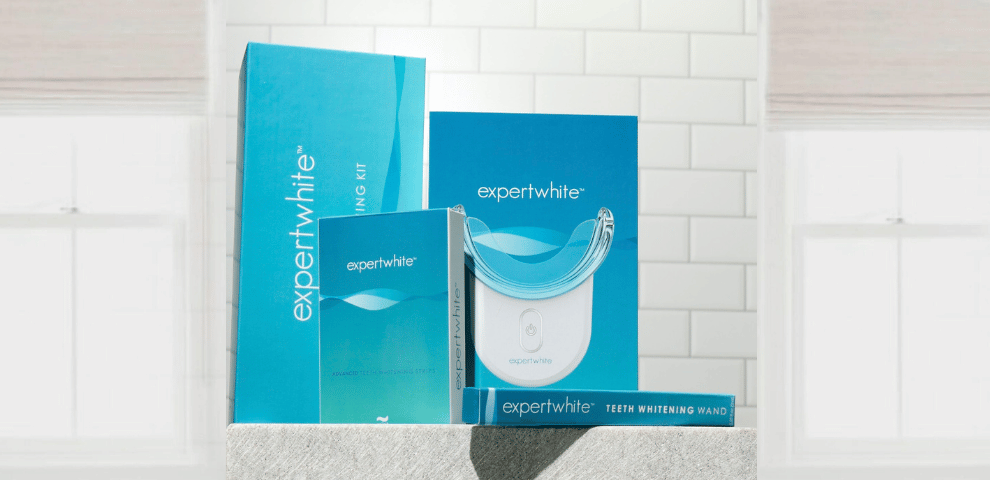 ✨ GIVEAWAY ✨
Enter our free teeth whitening bundle give-away!
Win a product bundle valued Join the club! Let's connect.
Share stories. Be inspired. Win Free Product! Join us please, and enter to win! Winners will be notified end of each month
Enter email to win!