Choose the Right Gel
Gel Strengths:
Expertwhite gel is available in 4 different strengths. 16%, 22%, 35%, 44%. The higher the percentage, the more carbamide peroxide in the syringe. The higher the strength, the more powerful the gel and the shorter the treatment time. People with tooth sensitivity generally use 16%. Our most popular strengths are 22% and 35%. People needing rapid results and want to wear their trays for a short time use higher strength (35% or 44%). 
Expertwhite 16 - Sensitive ( 60-minutes or Overnight)
16CP Teeth Whitening Gel (Sensitive Teeth Formula)
Our most gentle whitening gel, formulated for individuals with tooth sensitivity. PH balanced. 16% Carbamide peroxide is PH Balanced in high tack high viscosity glycerin gel formula, ensuring the gel stays close to the tooth surface.
Expertwhite 22 - Professional (45-minutes)
Expertwhite 35 - Rapid (30-minutes)
35CP Rapid Results Teeth Whitening Gel 
Fast & effective, this is a higher concentration tooth bleach gel works really fast. 35% Carbamide peroxide in high tack high viscosity glycerin gel formula.  Safe on enamel. 

Expertwhite 44 - Extreme (15-minutes)
44CP Extreme teeth whitening gel formulated for quickest results. The most potent carbamide peroxide formula is available for whitening in record time. It is fast becoming our most sought-after whitening gel mainly because it requires only 15-minutes of wear time.
Safe on enamel | Dentist Approved |Gluten-free | Vegan | Cruelty-Free | California
Carbamide Peroxide (CP) vs Hydrogen Peroxide (HP): 
Hydrogen peroxide is used by dentists in their offices and should be used under the supervised provision. 
More and more dentists are switching to Carbamide Peroxide due to the comfort and safety of their patients' gums.
 HP is mighty and, if misused, can aggravate gums. (temporary)
Expertwhite CP Gel is a stabilized formula of HP. It is formulated to release over a slower period while worn in the teeth whitening trays, eliminating any risk of gum tissue aggravation while providing optimum whitening results. 
Hydrogen peroxide to Carbamide Peroxide
 6% Hydrogen Peroxide = 22% Carbamide Peroxide
10% Hydrogen Peroxide = 35% Carbamide Peroxide
15% Hydrogen Peroxide = 44% Carbamide Peroxide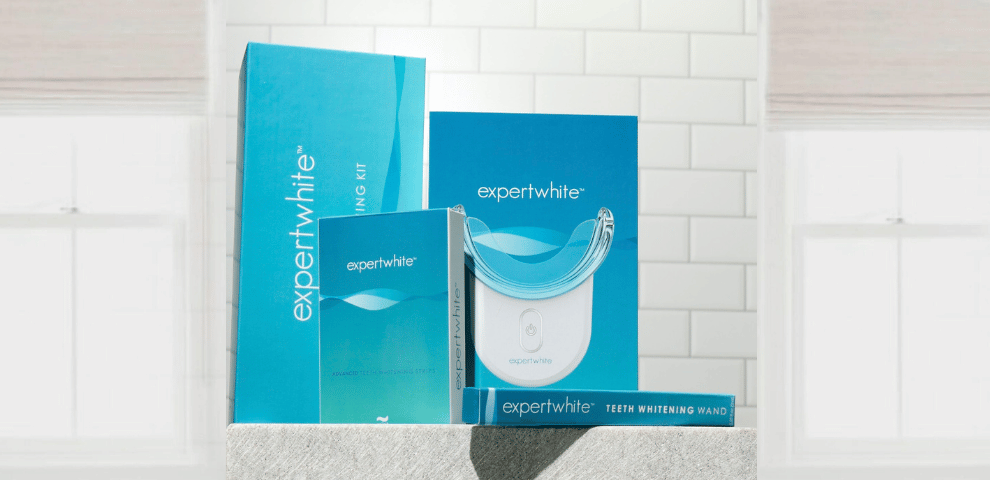 ✨ GIVEAWAY ✨
Enter our free teeth whitening bundle give-away!
Win a product bundle valued Join the club! Let's connect.
Share stories. Be inspired. Win Free Product! Join us please, and enter to win! Winners will be notified end of each month
Enter email to win!