Expertwhite
Regular price
Sale price
$59.99
Unit price
per
Sale
Sold out
100% NO-RISK MONEY-BACK GUARANTEE. PAYPAL PROTECTION
"These are my favorite. Quick and easy! A game-changer!" - Josh B. 
Preloaded trays, on-the-Go meet your new best friend!
Ready white smile in a flash, easy to use, and no mess. 
Professional dentist-grade gel ready to whiten your teeth wherever you are! This is the expert expertwhite gel formula we have supplied dentists for 20-years. It works!
On-the-go convenience
Individually sealed trays
Each tray is single-use and disposable.
Pre-loaded with famous expertwhite gel on a foam strip.
Tear, wear, reveal! 
The foam strip keeps the gel close to the tooth surface for maximum penetration to "soak" out unsightly stains and discoloration - fast!
Keep one at your desk, in your purse or backpack, and a definite for travel.  
Includes: (5) pre-loaded trays with 35% CP teeth whitening gel on a foam strip. Directions: Tear, wear for 15-30 minutes, and reveal. 
Tear, Wear, Reveal
Do you know that dentists have used our gel since 2003? This enamel-safe gel is PH Balanced for zero sensitivity and guarantees your ultimate confidence-boosting wow factor smile! 
Get your gleam on!
100% Money-back satisfaction guarantee (even if used). Paypal buyer protection.
Share
View full details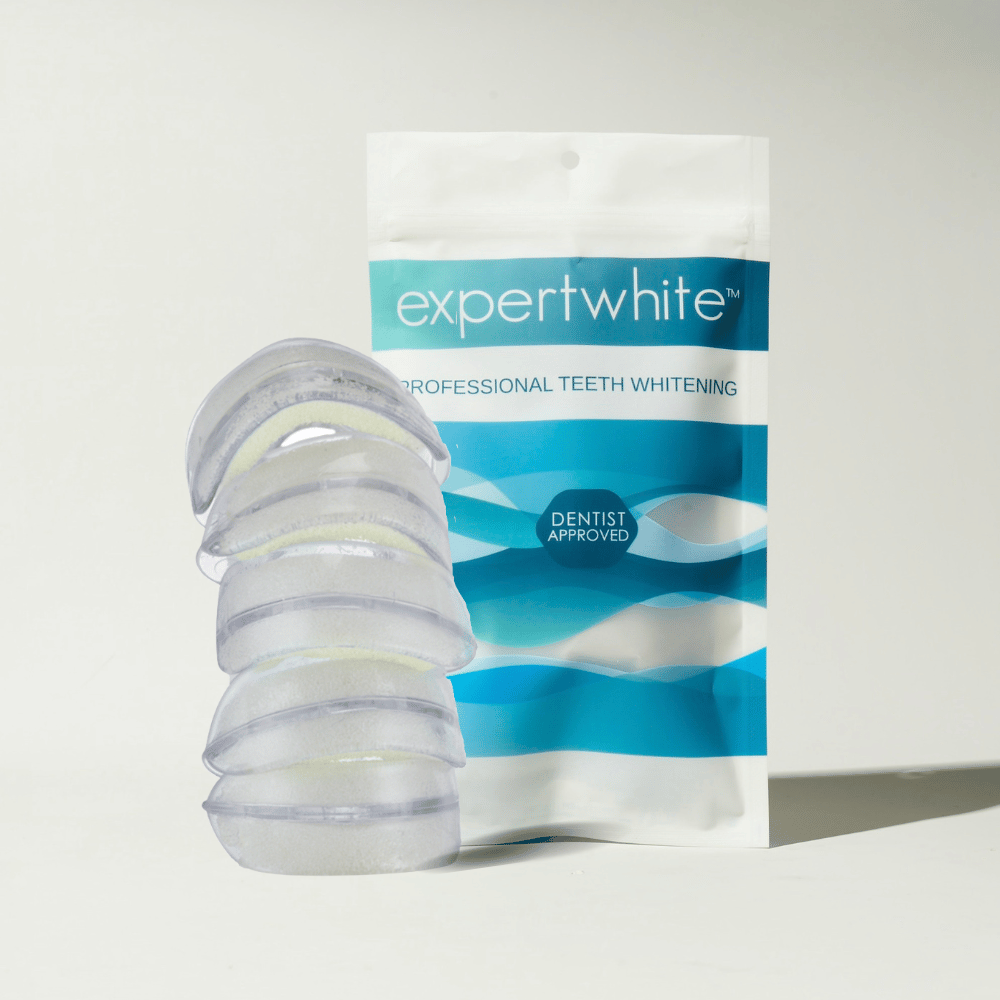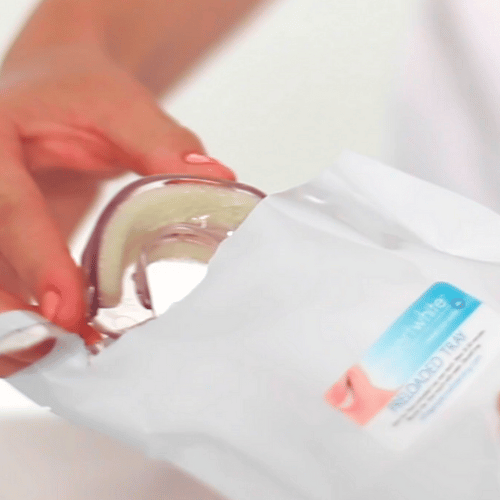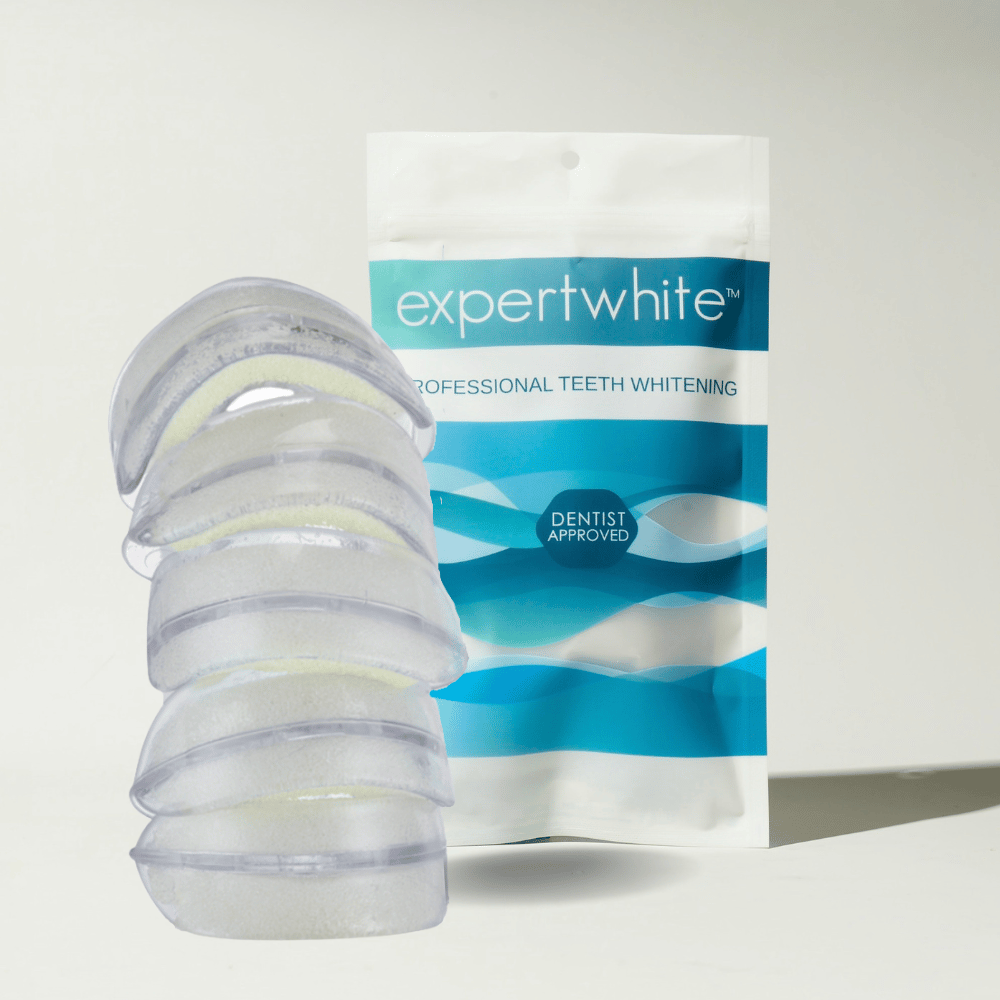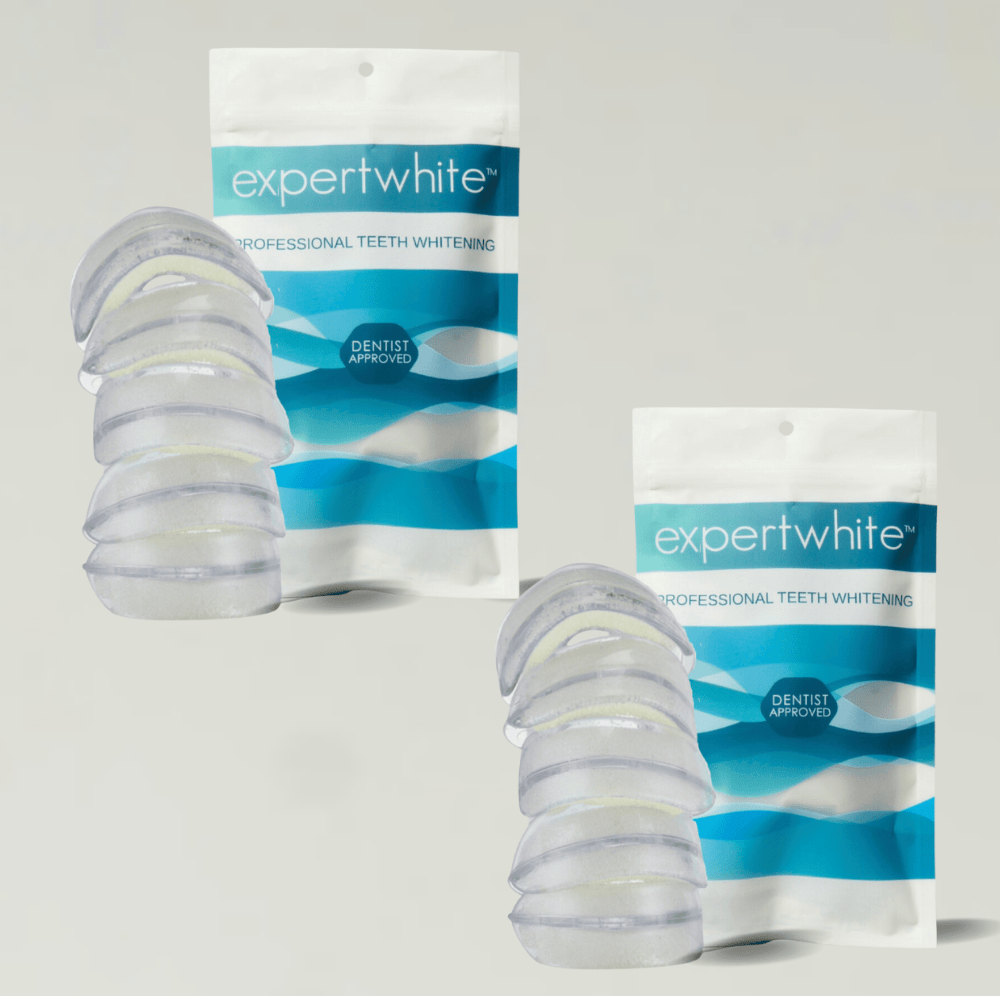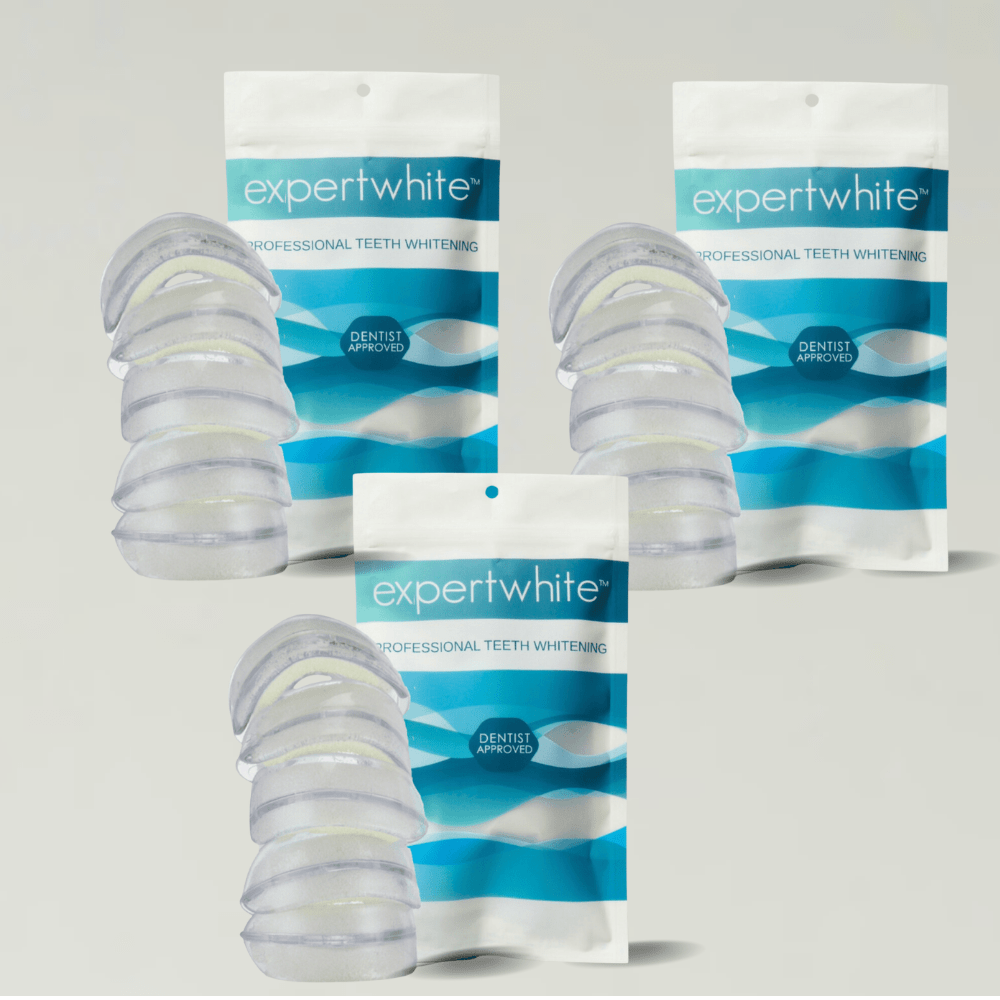 "Definitely work! These are my go-to when my teeth need a boost of extra white sparkle!"
Trusted by dentists and adored by fans since 2003. Premium Quality. Made in USA. Ship Worldwide.
Why expertwhite?

Expertwhite has been trusted by dentists and adored by fans since 2003. We provide quality teeth whitening formulations to dentists and consumers. Our premium quality gels effectuate clinical strength whitening results. In addition, our commitment to using unsurpassed ingredients and ensuring a near-neutral pH balanced Carbamide Peroxide provides a formula to which both dental practices and consumers have been devoted.

Enamel safe, vegan and cruelty -free

We love our furry friends! Our products are kosher grade, vegan and never tested in animals.
Flavor and Ingredients

Expertwhite™ gels are made in the USA from the finest ingredients. No fillers. Pure blended. Individual syringe weight varies in size. Ingredients: Glycerin Carbomer, Carbamide Peroxide, Trietyleamine (TEA) Flavor. No animal products. NOT tested on animals. 35% Carbmanide peroxide, glycerine, mint flavor, foam strip, silicone tray.
FAQ, safety




Can I whiten my crowns? No. Whitens natural teeth only. Expertwhitewill not whiten crowns, only natural teeth. Teeth will be whitened to the individual's lightest and whitest natural base color.
I am getting new crowns. What should I do? Whiten my teeth before or after? If you are getting new crowns, we suggest that you first whiten your natural teeth to the whiteness you desire, then have the dentist match your new crowns to your new white teeth.
What if I experience tooth sensitivity from tooth bleaching? Some people experience sensitivity from whitening. As the Carbamide Peroxide penetrates the enamel to remove stains, it also removes the water in the tooth enamel resulting in slight dehydration of the enamel, which is temporary. After whitening, the tooth rehydrates as soon as saliva is reintroduced to the mouth. This brief dehydration may cause some sensitivity to hot and cold liquids. For individuals who experience this, we recommend the Expertwhite™ "After Whitening Treatment Gel," which rehydrates teeth and replaces minerals and phosphates in teeth.
Why are my gums sensitive after bleaching? You are loading your trays with too much whitening gel, and the gel is sitting on your gums through the whitening process, causing irritation of the soft tissue. If the gel comes into contact with of gum line, wipe the gel off with a tissue.
How should I store my gels? Store bleaching gel in a cool, dry place away from direct sunlight. No refrigeration is necessary. 2-year shelf life.
How does fluoride affect whitening results? Fluoride affects the whitening process by inhibiting the release of carbamide peroxide. We recommend brushing after your whitening session, not before.
When do I touch up or bleach my teeth again? The individual determines how frequently you need to touch up and how quickly your teeth respond to the coloring in the products you eat. (Weekly, monthly, or bi-annually).
Difference between carbamide peroxide (CP) & hydrogen peroxide (HP): Hydrogen peroxide is used by dentists in their offices and should be used under their supervised provision. It is potent and if misused, ca. burn gums. Carbamide Peroxide is a stabilized formula of hydrogen Peroxide. Carbamide Peroxide is designed to break down slowly while worn in the whitening trays, eliminating any risk of burning and providing optimum whitening results.Expertwhite™ gels are formulated to be near neutral PH, providing the most comfortable and practical whitening experience with no sensitivity.
Does teeth whitening replace the need for dental visits? Teeth whitening gel only removes surface stains and deep discoloration. It does not replace the need for your routine dental visits. Dentists are trained to do x-rays of your teeth and gums and look for any periodontal disease or cavities.
Shelf Life: Expertwhite gels have a 12-month shelf life (from the date of purchase.
What if I swallow the gel? This gel is non-toxic. Safe on enamel. Use as directed.
Who should not whiten their teeth? If you are pregnant or lactating. Children under 16 years of age.
Your whitest teeth, or money back guarantee! (even if empty)
If you are not 100% happy with your results, send them back within 30-days for a refund (even if empty!)