Safe. Non-toxic. Vegan
Vegan | Cruelty Free | Gluten Free | Flouride Free
All expertwhite products are safe for your teeth and will not damage your enamel. Dentist use our gels.
Non-Toxic
Teeth whitening is the safest cosmetic procedure available on the market today. It is, however, recommended that pregnant or lactating women refrain from use. If the gel comes into contact with eyes or s
kin, flush immediately with warm water. Suppose ingested in large quantities, contact physician. Continue routine dental visits. If you swallow the gel during your routine whitening, this is harmless in these quantities. Wipe excess gels off gums before and during treatment.
No Sensitivity
Used. correctly, expertwhite gel should not provide any tooth sensitivity. However, a small percentage of people may experience some tooth sensitivity or gum irritation, which will subside when you stop using the products or by decreasing the amount of time between whitening treatments. As the Carbamide Peroxide penetrates the enamel to remove stains, it also briefly removes the water in the tooth enamel. After whitening your saliva will rehydrate the teeth and eliminate chances of sensitivity.  Using expertwhite after-essential after whitening gel ensures re-hydration and is a wonderful treatment restoring minerals and phosphates in teeth. (A wonderful product, even if you are not whitening your teeth).
 If you do experience sensitivity, we recommend using Sensodyne Toothpaste (an over-the-counter toothpaste available at most drug stores). We also offer "Desensitizing and Remineralization gel. This gel remineralizes the tooth enamel by replenishing phosphates and other natural minerals in your tooth enamel, eliminating sensitivity and strengthening your tooth.

If your gums feel irritated, you are applying too much gel to the trays. If gel settles on the gums during the whitening process, it can cause sensitivity. If gel spills out of trays onto gums, wipe excess gel off gums with tissue. Pro tip: Apply vitamin-e oil  (or olive oil)onto gums before whitening if concerned about sensitivity. The acts as a barrier between the gel and gums.
Will Only Whiten Natural Teeth
This product will only whiten natural teeth. It will not whiten crowns or colored tooth restorations. Not recommended for pregnant or nursing mothers.
Use at Own Risk
If you have poor dental hygiene (decayed teeth, exposed roots, gum disease),or wear braces, have had recent oral surgery, or jaw jaw problems), we would not recommend teeth whitening in any form without first consulting your dentist. At-home treatments have risks involved, and you should consult your Dentist. In addition, some people may experience temporary tooth sensitivity and gum irritation. This will disappear a) within a few days after discontinuing use, b) decreasing the time you bleach your teeth c) Increasing time between bleaching sessions. If you are unsure of your current oral health, talk with your dentist prior to using expertwhite products.
The manufacturer and seller will accept no responsibility for any usage of this product.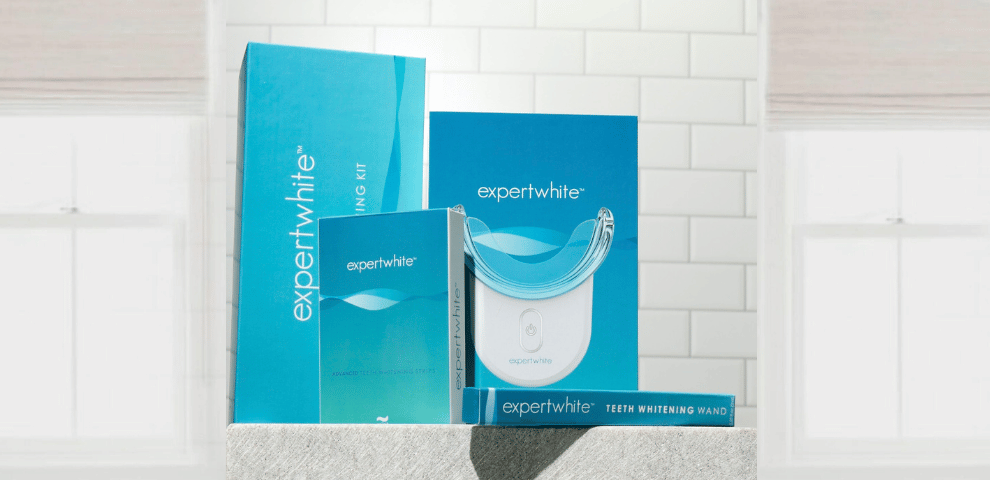 ✨ GIVEAWAY ✨
Enter our free teeth whitening bundle give-away!
Win a product bundle valued Join the club! Let's connect.
Share stories. Be inspired. Win Free Product! Join us please, and enter to win! Winners will be notified end of each month
Enter email to win!